Well Cum to the Horny Neighbor Association CJ Miles Alex Mack
88
Well Cum to the Horny Neighbor Association CJ Miles Alex Mack
CJ Miles and her oblivious husband are an enthusiastic HOA committee couple welcoming their new neighbor (Alex Mack) to the area! When CJ accidentally catches sight of Alex's massive freshly-showered hog, she doesn't regret aggressively letting herself in, and her visit becomes a desperately horny mission. Alex can practically taste the excitement oozing out of CJ's pussy, and she manages to suck his clandestine cock behind the kitchen counter while her husband mills around the place. The couple's antics migrate to the bedroom, where Alex sucks and fucks CJ's eager pussy, before returning to the kitchen. CJ's husband catches them – right as Alex coats her tongue in cum!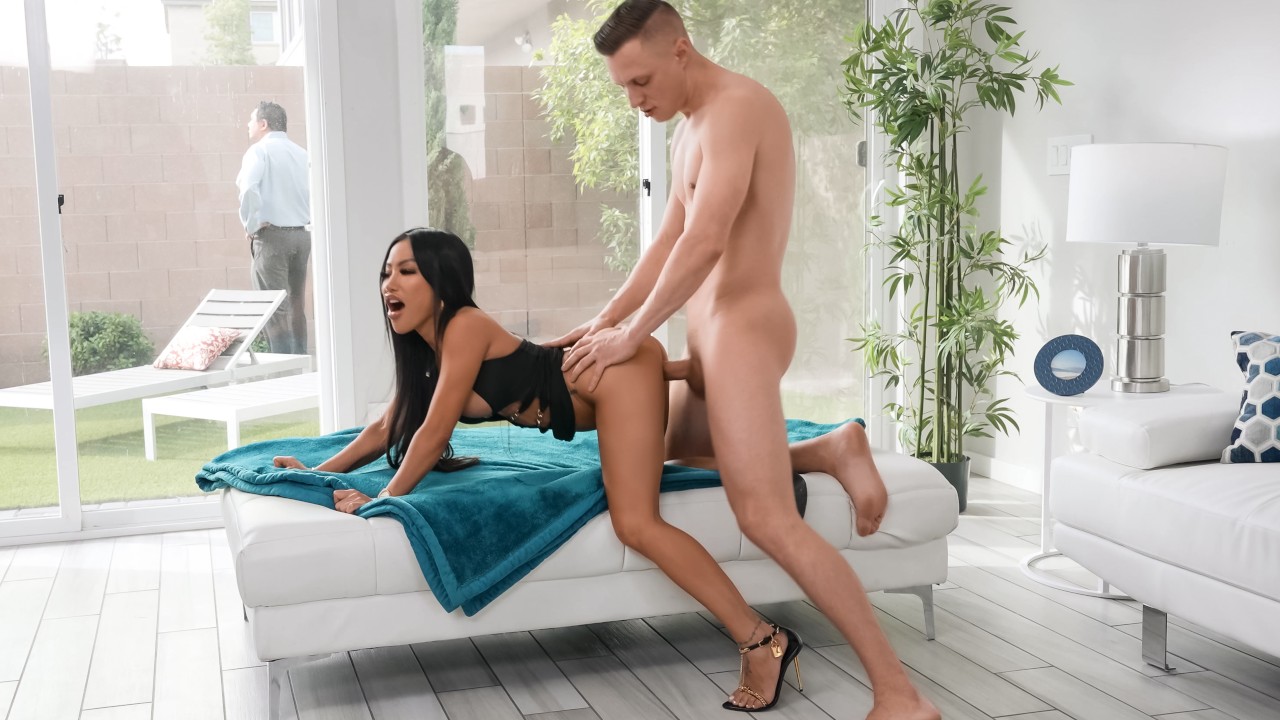 Busty MILF CJ Miles recalls being very nervous during her first ever smut shoot, but as soon as she got down on the dick, her nerves soon dissipated and her sexual prowess took over. It is evident when watching the stunning Filipino in action that she is a natural performer as well as an expert cock-handler. Boasting brains as well as beauty, CJ has a degree in computer management and prefers to use her skills to manage her own career in hardcore porn, exemplifying her strength and independence in what is a competitive industry. Although small in stature, with her huge fake tits, captivating demeanor, and fantastic sexy body, petite babe CJ has a lot to contribute to the biz! Watch the raven-haired beauty suck and fuck her way to porn domination in the saucy scenes below!
Unlike most pornstars, Alex Mack won't say that his best feature is his big cock or his bright blue eyes, although both of them have been known to make the ladies melt into a puddle. Instead, he wants the world to know that his best attribute is his brain. How else would this hunk have managed to relocate from Siberia to SoCal, teach himself English, and then earn a Computer Science degree, on top of his Master's in Economics? It was through his IT work that Mr. Mack first got involved in porn, helping out with live streams behind the camera, and pretty soon this tall, clean-cut blond was taking part as well! Alex's big brain and his big cock together are what earned him his AVN Award for Best Male Newcomer 2021, and he's got great things in store, so be sure to keep an eye on his progress right here.