Busting The Barista Karma Rx Xander Corvus
19
Busting The Barista Karma Rx Xander Corvus
After deciding to retire from porn, Karma RX moonlights as a barista in a café: she loves the relaxing, low key work where she can connect with "civilians". She's recognized by Xander Corvus, who tries to convince her to get back in the game. Initially unsure, she eventually gives into his persuasive… arguments. How can she resist his big, hard cock?
Ill Fuck You For It Jennifer Keelings Danny D full video
Slutty Spinners Cause Double Trouble & Get Triple Fucked Coco Lovelock Kaiia Eve Xwife Karen Frankie Fettuccini full video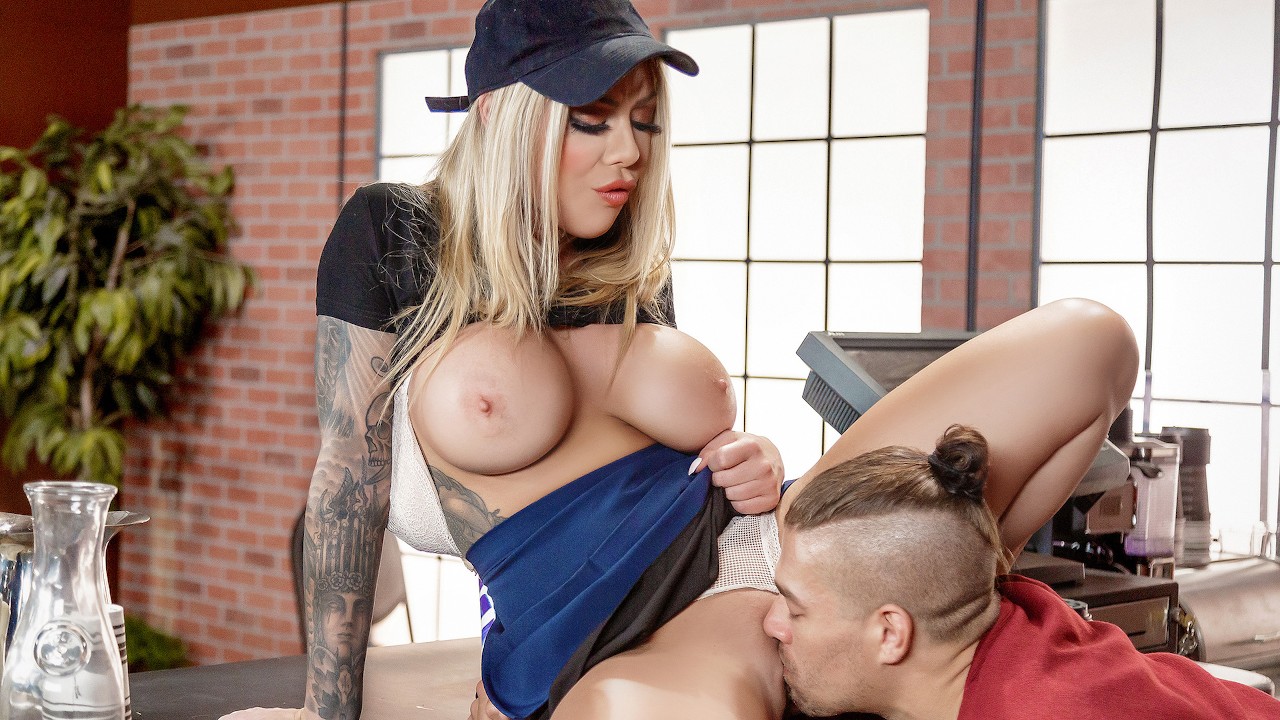 Busting The Barista, Karma Rx, Xander Corvus
If you need a prescription for the best orgasms ever, take Karma Rx's scenes as needed! This stunning social media star-turned-porn starlet is guaranteed to make you feel great. Karma describes herself as extremely sexual and obsessed with cock, which is why she's been known to play with her tight pussy anywhere and everywhere, from fast food restaurants to the DMV! She also confesses that she loves to help herself anytime she notices a big, hard dick anywhere in her immediate vicinity and there are plenty to notice. One side effect of Karma's sultry face, tight body and massive tits is that she makes dicks hard everywhere she goes! This born exhibitionist has always been perfectly at home getting naked in front of the camera, although Karma laughs that she gets stage fright appearing on film if sex isn't involved! If you experience faster pulse, increased respiration or massive erections from watching Karma, that's completely normal. Karma Rx is extremely habit forming, but that's a good thing! Watch the videos below now to see if Karma is right for you.
Down-to-earth and an all-around easygoing guy, Xander Corvus likes playing video games and nerding out with his buddies when he isn't busy rocking out with his cock out. Often cast in the nerdy, geeky and guy-next-door roles, he brings an air of authenticity to every role that just can't be taught. Of course, if you get a rocker vibe from Xander, it's for good reason: when he isn't on his Xbox or pounding pussy, he's singing in his metal band! Slim, with a signature unkempt charm, Xander is a favorite among girls and porn fans alike for his playful personality and peerless fucking technique, netting him the highly coveted AVN Award for Best Male Newcomer! So whether you like your guys approachably geeky or charmingly charismatic rock stars, you can have it all with Xander Corvus!