Advanced Yoga For Pervs Dani Valentina Oliver Flynn
15
Advanced Yoga For Pervs Dani Valentina Oliver Flynn
Sexy Dani Valentina is always cleaning up after her slob of a roommate, Oliver Flynn, and to make matters worse, he's using a pile of dirty laundry to prank her. When Dani, intrigued by Oliver's big dick, slips a tube sock off his cock, she holds it up and gets a face full of Oliver's thick cum. Despite liking the taste, Dani needs to go cool off by doing some yoga, and when Oliver spies her, he can't take his eyes off her big tits and ass. Oliver seizes the opportunity when Dani's ass is up in the air and shaking seductively to sneak over, rip her tights, and insert his hard cock into her wet pussy. From there, an over-excited Oliver cums a bit too fast, but it turns out that he's got plenty more in the tank. Good thing, because Dani was just getting started with him.
That Tricky Babysitter Is Spying On Us Charli Phoenix Mia Kay Scott Nails
My Grandmas Hot Friend Sally D Angelo Malina Melendez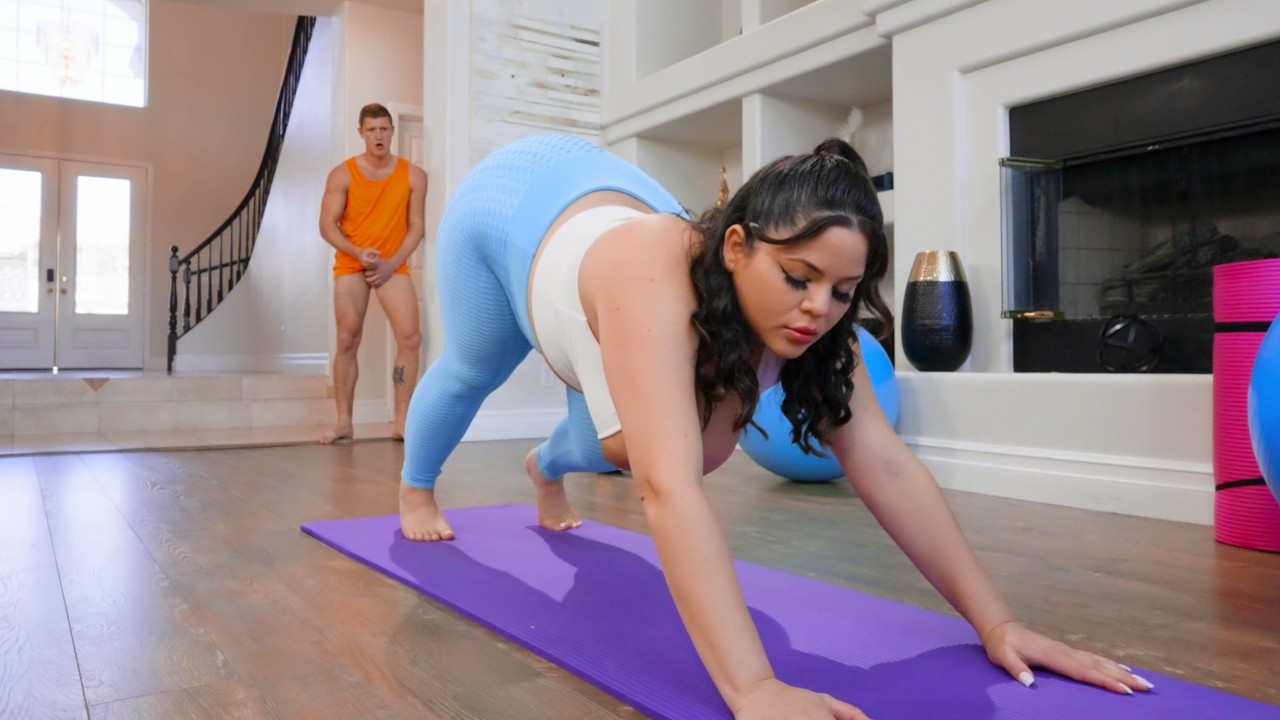 An eccentric, exhibitionist hedonist from Miami, curvaceous Dani Valentina gets so turned on from making–and watching–her porn scenes, she doesn't really mind if anyone else does. "I basically make porn for myself and if you like it too then that's just a bonus," Dani says, but with her huge tits and ass, amazing throating skills, and arresting dick-riding, Dani's scenes couldn't help but be popular! It's a good thing this stacked babe is horny 24/7, because she's got thousands of fans, and gaining more every day, who all want to catch every second of her sexploits!
Outdoorsy Oliver Flynn never shies away from a challenge. This blond, athletic, all-American guy loves traveling all over the country climbing mountains, riding wakeboards around lakes, and even diving off cliffs! So when Oliver decided to break into the ultracompetitive world of adult film performance, he definitely didn't do it halfway. This muscular stud leaped in with a splash and soon found himself making waves in the industry as one starlet after another started praising his motion of the ocean! Only a few months after his debut in 2018, Oliver had already become known for always showing his costars a great time on set, both with his fun-loving and jokey personality behind the scenes and for consistently giving great dick whenever the cameras roll. And Oliver is dreaming big for where his porn career will take him: he's hoping to go everywhere. "I want to do outdoor scenes! Beaches, waterfalls, rainforests, mountains! Everywhere all over the world!"